🌈Welcome to Rainbows Nursery!🌈
We are a happy, 68 place Nursery for 2-4 year old children.  Our EYFS is well resourced and benefits from a large, fenced outdoor space as well as spacious indoor learning areas.  We are very proud of our caring and nurturing environment. Mrs White is our EYFS lead  and Nursery Teacher, alongside her in Nursery is Mrs Robson who works in the 3-4 year old room and Mrs Jones and Miss Foreman who work in the 2 year old room. In Reception Class we have Mrs White who is the teacher and Mrs Quinn who is the HLTA
In Nursery and Reception we follow the Early Years Adopters Framework which was published in September 2021.  The Framework specifies the requirement for learning and development in Early Years and provides specific areas for learning which we cover as part of our curriculum.
These areas are:
Personal, Social and Emotional Development
Physical Development
Communication and Language Development
Literacy
Mathematics
Understanding the World
Expressive Art and Design
Take a look around Early Years at Our Lady of the Rosary Primary School and Rainbows Nursery:
Take a look at some of the things we have been up to in Nursery 22-23:
Spring Term
Fun at the farm!
Take a look at what we got up to at the farm, it was a cold day but we loved seeing all the animals and feeding them.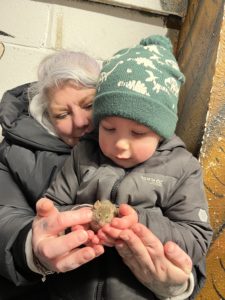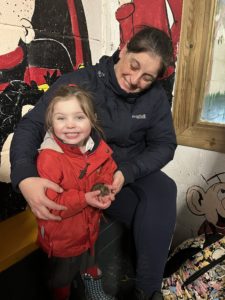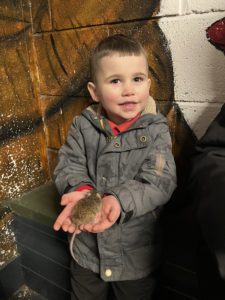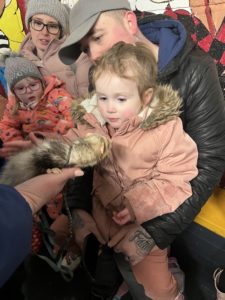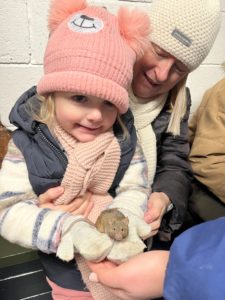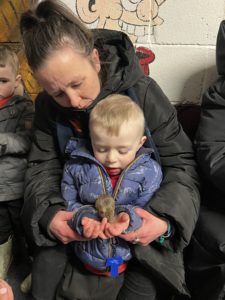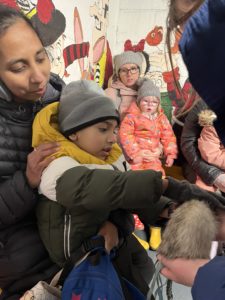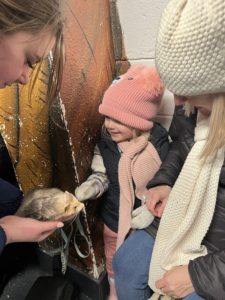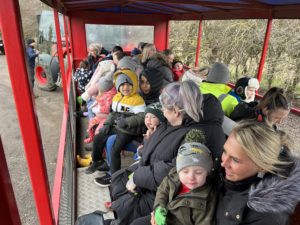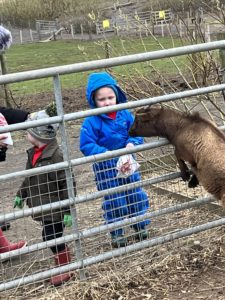 We have loved learning all about birds this week in Nursery, we know that peacocks are lucky in some cultures and that when owls fly they do it silently!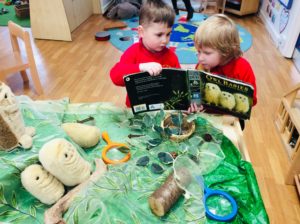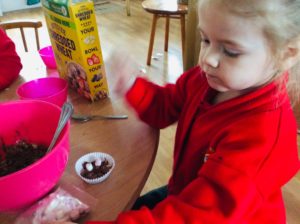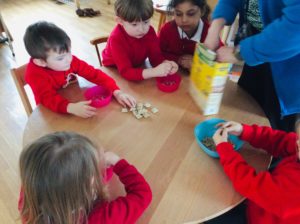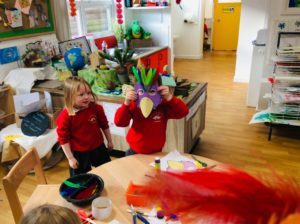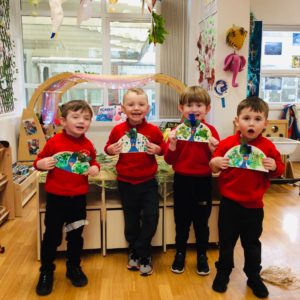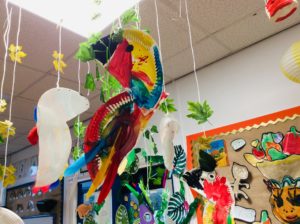 We have enjoyed exploring our new Sensory Room, making sounds, watching the lights, using the special light board to make marks and pictures and using the soft play!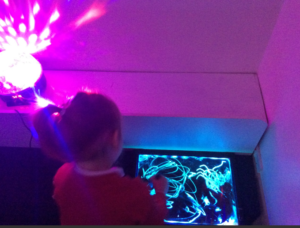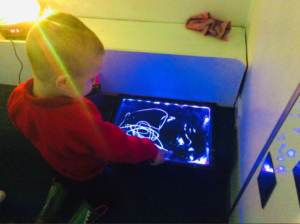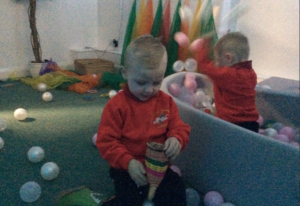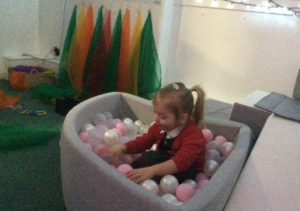 Autumn Term
We have been learning about autumn and made owls just like our story 'WOW said the owl!'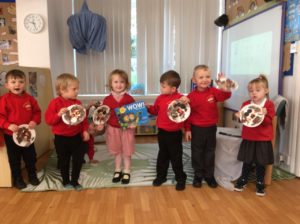 We have enjoyed learning about 'The Three Billy Goats Gruff' and making bridges and puppets to act out the story.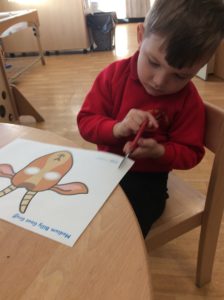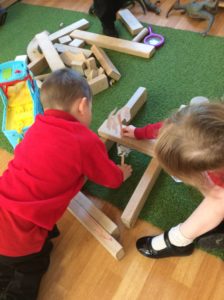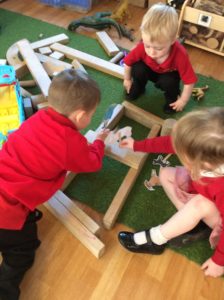 We love to experiment with colour mixing: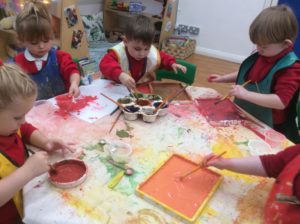 Take a look at some of the things we have been up to in Nursery 21-22:
We love arts and crafts, we have been making stick men and Wild Thing masks.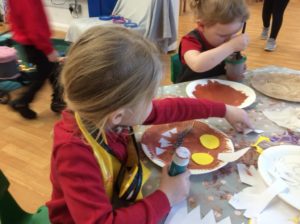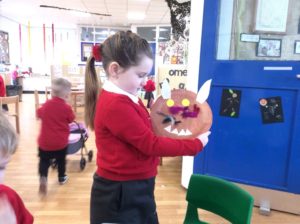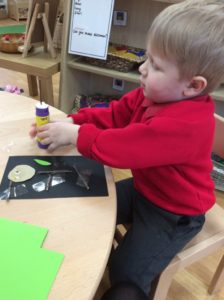 We love to use nature in our work and made some natural mobiles to decorate our nursery with: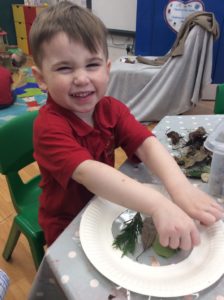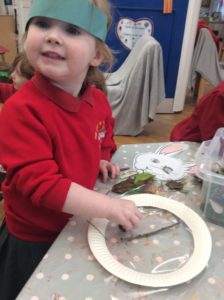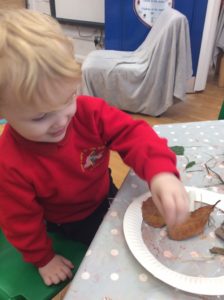 If you have any enquires please contact the school office on 0191 5862264 or email the school on office@ourladyrosary.org.uk